Professor Mitiku Haile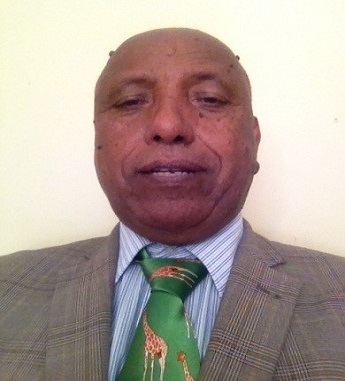 Mitiku Haile is currently a Professor of Soil Science and Sustainable Land Management at Mekelle University. He obtained his Diploma in Environmental Health from HSIU(1970),BSc in Plant Sciences(1980) and MSc in Agronomy from AAU(1983) and PhD in Soil Science and Land Evaluation from Ghent University, Belgium (1988).He served the then Alemaya University(currently Haramaya University) as Associate Dean, School of Graduate Studies and as Academic Vice President. In 1993 he was appointed Dean of the newly established College of Dryland Agriculture and Natural Resources at Mekelle and initiated the transformation of the College into a University College and eventually to a University. He served as the founder and first President of Mekelle University. He taught courses at the BSc, MSc and PhD levels in Soil Sciences, Land Evaluation and Sustainable Land Management. Mitiku was instrumental in forging national and international partnerships in teaching and research that increased visibility of Mekelle University. He focused in partnerships that dwelt more in capacity building at all levels.
He mobilized project funds from different sources to enhance the research endeavors of the University and acted as lead researcher, team leader and promoter of several MSc and PhD students. He acted as Associate Editor of the Ethiopian Soil Science Society and Editor of the Journal of Drylands. He has published in several peer-reviewed journals and wrote books and book chapters related to soil science, sustainable land management and land evaluation including issues related to Water and Land Rights and Transnational land deals.
Professor Mitiku is an active member of several national and international professional associations and societies. He also served as the Deputy Permanent Delegate of Ethiopia to UNESCO. He is recipient of The 2001 Neville Clarke Award for Outstanding Teamwork. Moreover he is bestowed with an Honorary Doctorate from BahirDar University. He is a member of the Ethiopian Academy of Sciences.
have a question?
Send Me a Message