Dr. Mintewab Bezabih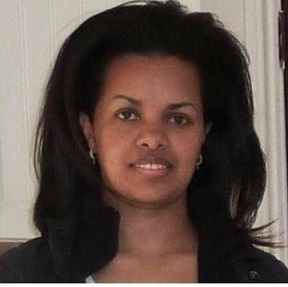 Dr Mintewab is a Senior Research Fellow at the Environment and Climate Research Center (ECRC) based at the Ethiopian Development Research Institute (EDRI) in Addis Ababa. Before joining ECRC, she worked as Research Office at the Grantham Research Institute, for Climate Change and the Environment, the London School of Economics and Political Sciences, and Research Fellow and Lecturer at the University of Sussex and University of Portsmouth, UK. She has widely published in the areas of biodiversity and climate change, performance of rural land markets, and fisheries economics. Her works included biodiversity in relation with adaptation to climate change, management of multispecies fisheries under the risk of collapse, land markets and contracts, and gender issues.
She has taught many courses at the graduate and undergraduate levels and supervised five PhD and four MSc theses. Mintewab has served as Associate Editor for Environment and Development Economics and still serving as a reviewer for a number of reputable international journals. She is a member of several professional societies, including International Society of New Institutional Economics and European Association of Environmental and Resource Economists.
Mintewab obtained her PhD in Economics from Göteborg University, Sweden; MSc in Economics (with distinction) from Wageningen University, the Netherlands; and BSc in Agricultural Economics (Great Distinction, Gold Medalist) from Haramaya University, Ethiopia.
have a question?
Send Me a Message